Agua by
Agua Bendita

In this compelling capsule collection the artists blends her distinctive artistry with the luxurious textile craftsmanship of Agua by Agua Bendita, a Colombian brand acclaimed for its unwavering dedication to celebrating the splendor of nature and uplifting women artists.

The artwork is deeply influenced by the intricate dance between the powerful essence of womanhood and the untamed beauty of nature, finding a harmonious canvas in two limited-edition pieces—a resplendent one-piece swimsuit and a pareo.
Drawing inspiration from the historical persecution of women as witches, the artist sought to channel their unacknowledged wisdom, deeply rooted in herbology, medicine, and healing processes, into my designs. These prints, featuring an abundance of flowers in ethereal shapes and hues against a black and white backdrop, represent the delicate yet potent balance between energies and serve as a homage to the enduring connection between women and Mother Nature. The swimsuit, with its exquisite hand-embroidered details, embodies the Silvestre silhouette, a beloved design by Agua Bendita. The Selva pareo, a must-have piece from the Colombian brand, crafted from a luxurious silk-cotton blend, complements the swimwear, together creating a sartorial symphony that sings the songs of wild nature and the divine feminine.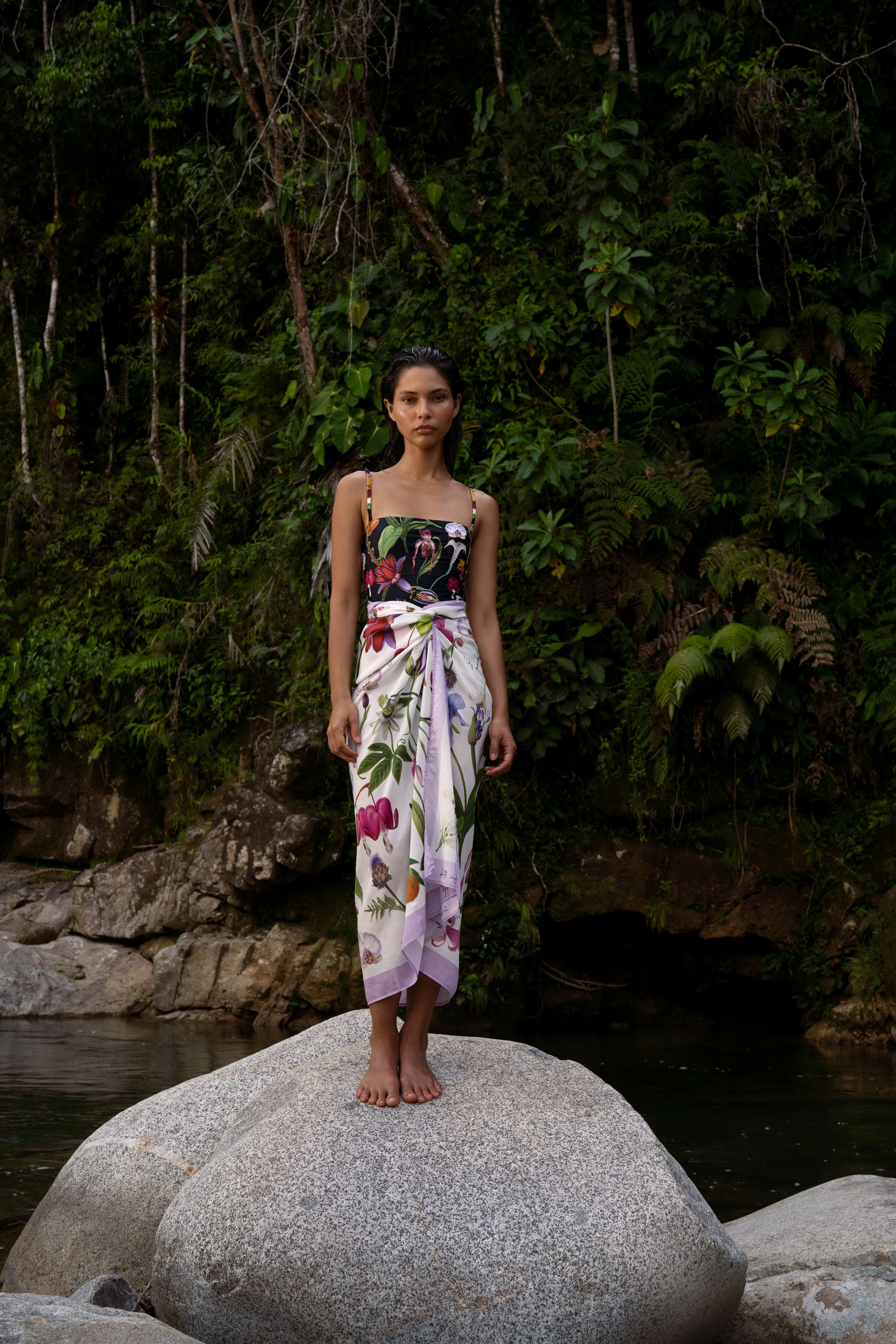 As these pieces make their debut on March 12th, 202,2 available exclusively for pre-order on Agua by Agua Bendita's website, they stand as tangible testimonials of a partnership that transcends the boundaries of fashion and art, embodying the spirit of female empowerment and the celebration of nature's boundless beauty. This collaboration is not just a collection; it is a statement, a movement, and a tribute to the power of women and the sanctity of our natural world.